Super Classic Francis Crystal Sunglasses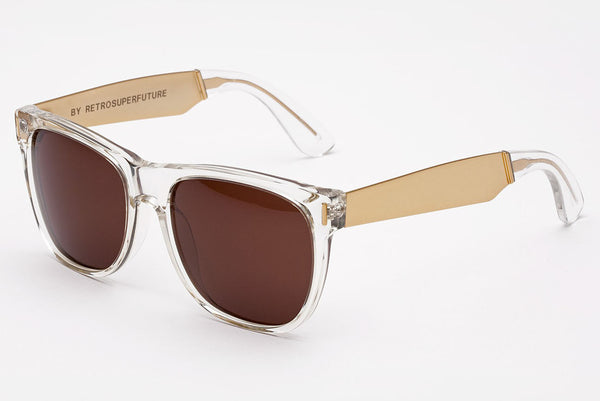 $104.99 $210.00
Free Shipping & Free Returns
DESIGNED FOR SUMMER 2013 COLLECTION, CLASSIC FRANCIS CRYSTAL IS CHARACTERIZED BY SOME OF THE MOST VISUALLY APPEALING SUPER ELEMENTS: A CHALLENGING CRYSTAL ACETATE FOR THE FRONT, GOLD METALWORK AND HARDWARE FOR FRANCIS ARMS AND TOBACCO BROWN LENSES FOR ETERNAL STYLISH ELEGANCE. CLASSIC FRANCIS CRYSTAL SPORTS LENSES BY ZEISS IN TOBACCO.
Free Shipping & Easy Returns
Free 1-4 Day Shipping. Processing times vary by item.
We've got your back
Chat us or email ask@nyglass.com
Best Price Guarantee
Find a better price up to 7 days after your purchase and we'll match it.