Smith Pivlock Arena Matte White Sunglasses, Green Sol-X Mirror Lenses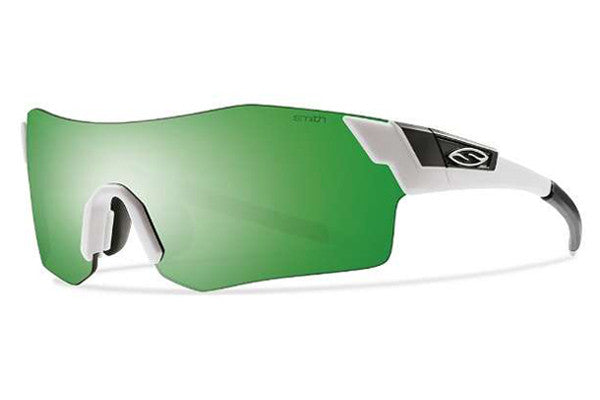 $94.99 $189.00
Free Shipping & Free Returns
Medium fit / medium coverage
Hydroleophobic lens coating
Two-position adjustable nose pads
Driven by the needs of our elite level athletes, we have engineered the PivLock Arena's ergonomic face fit to perform in the most extreme conditions. Lightweight performance is further enhanced with our two-position adjustable nosepiece, slide-on temple ends, and a vast array of performance mirrored lens tints. Beginning of the race or end of the day, the PivLock Arena is the ultimate choice.
Green Sol-X Mirror
Our carbonic lenses are optically tuned to give you visual comfort while meeting the ANSI Z80.3 impact standard and includes a water and oil resistant coating. Provides 100% protection from harmful UVA/B/C rays.
VLT = 10%
Free Shipping & Easy Returns
Free 1-4 Day Shipping. Processing times vary by item.
We've got your back
Chat us or email ask@nyglass.com
Best Price Guarantee
Find a better price up to 7 days after your purchase and we'll match it.