Saint Laurent SL 271/K Black Sunglasses / Black Lenses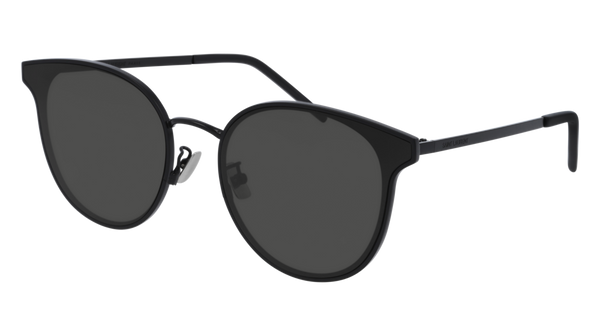 $237.99 $475.00
Free Shipping & Free Returns
PRODUCT DESCRIPTION
- ASIAN DESIGN EVOLUTION OF OUR BEST SELLING SL 28 METAL FIRST INTRODUCED DURING THE SS2018 WITH THIS NEW KOREAN VERSION.
THIS STYLE HAS THE NOSE PAD IN METAL.
- A PECULIAR METAL STYLE WITH THE LENS CUT FOLLOWING THE SHAPE OF THE METAL OUTLINE. THE LENS ARE POSITIONED ON A METAL STRUCTURE.
CLASSIC TEMPLES.
- LOGO: "SAINT LAURENT" LASER ENGRAVED ON THE EXTERNAL PART OF THE TEMPLE AND ON THE DOUBLE BRIDGE.
TECHNICAL CHARACTERISTICS
Fitting: KOREAN
Size: 64mm - 19mm - 145mm
Free Shipping & Easy Returns
Free 1-4 Day Shipping. Processing times vary by item.
We've got your back
Chat us or email ask@nyglass.com
Best Price Guarantee
Find a better price up to 7 days after your purchase and we'll match it.