Gucci GG0138S Gold Sunglasses / Transparent Lenses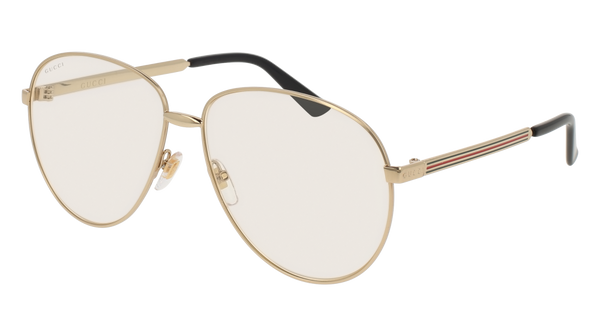 $224.99 $450.00
Free Shipping & Free Returns
Pilot trendy shape from the latest runways characterized by distinctive metal temple with web treatment.
Web iconic signature revisited with a vintage feeling, thanks to the painting of the three web colors directly on the metal and lasered Gucci logo.
Free Shipping & Easy Returns
Free 1-4 Day Shipping. Processing times vary by item.
We've got your back
Chat us or email ask@nyglass.com
Best Price Guarantee
Find a better price up to 7 days after your purchase and we'll match it.