Croakies Arc Endless Black 16 inch REG/XL Eyewear Retainer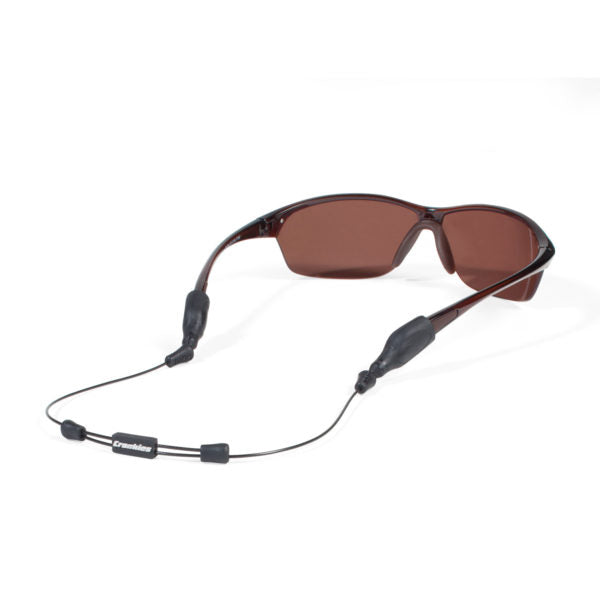 $7.99 $14.99
Free Shipping & Free Returns
Features cable adjustment technology with our Endless System.
Cable Color: Black
End Sizes: REG + XXL
Cable Length: 16 inches
DESCRIPTION
Stainless steel cable
5 coated cable colors
Adjustable cable lengths
14, 16 & 18 inch size cables
14 inch extends to 14" and shortens to 9"
16 inch extends to 16" and shortens to 10"
18 inch extends to 18" and shortens to 11"
End Option 1 - 2 pair of REG/XL Ends
End Option 2 - 2 Pair of XL/XXL Ends
re-attachable plug n' play ends
Micro End option
Float Kit option
Free Shipping & Easy Returns
Free 1-4 Day Shipping. Processing times vary by item.
We've got your back
Chat us or email ask@nyglass.com
Best Price Guarantee
Find a better price up to 7 days after your purchase and we'll match it.