Breda 1681 Silver / Black Watch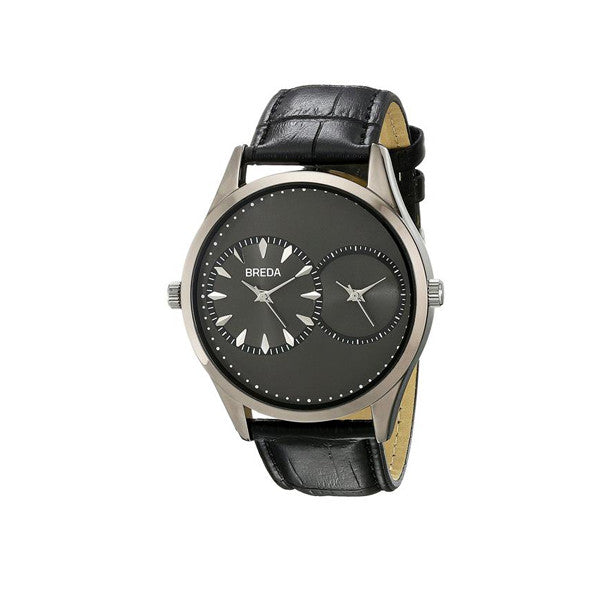 $39.99 $80.00
Free Shipping & Free Returns
A creative collective with a shared appreciation for design that tells more than one story. We believe in the freedom of self-expression through style. Breda was born when we poured our collective imagination and expertise into designing watches inspired by a global lens. An eclectic unit of ambitious artists, designers, business-brains, photographers, innovators and style rebels, we've come together to create pieces that intrigue, inspire and challenge the expected.
Our process of creation is our own unique alchemy. A key principle is that of discovery: we live contemporary culture, explore the past and dream up the future, scour the world's fashion stages and streets to challenge and inspire each other's imaginations. Then we design.
We work with global partners to source the latest materials. With meticulous attention to detail, each innovative product is born with the purpose of transcending the ordinary.
Oversized black case with monochromatic dual time zone display. Paired with a black genuine leather croc-embossed band and buckle.
ξ
Free Shipping & Easy Returns
Free 1-4 Day Shipping. Processing times vary by item.
We've got your back
Chat us or email ask@nyglass.com
Best Price Guarantee
Find a better price up to 7 days after your purchase and we'll match it.