Super Leon Notorious Sunglasses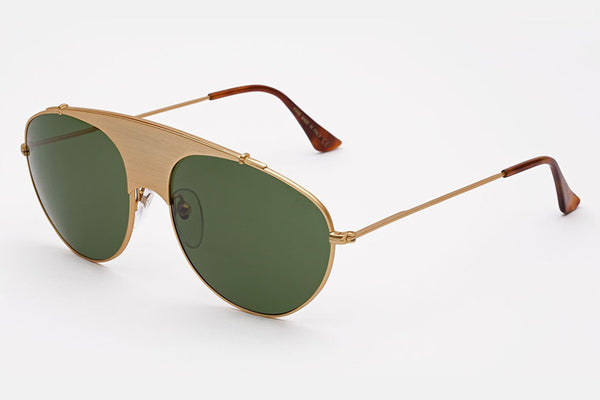 $132.99 $265.00
Free Shipping & Free Returns
DESIGNED FOR 2014 SPRING/SUMMER MOTORPSYCHO COLLECTION, LEON NOTORIOUS FEATURES A UNIQUE INTERPRETATION OF ONE OF THE STAPLES OF BIKER CULTURE: THE AVIATOR SUNGLASSES. FEATURING A THIN, ULTRA-LIGHT METALLIC FRAME, RENDERED IN A POSH GOLDEN GALVANIC, AND MATCHED WITH SUBTLE HAVANA EARPIECES, THIS MODEL IS THE ULTIMATE EXPRESSION OF RESTLESS STYLE. LEON NOTORIOUS SPORTS LENSES BY BARBERINI IN TEMPERED GREEN.
Free Shipping & Easy Returns
Free 1-4 Day Shipping. Processing times vary by item.
We've got your back
Chat us or email ask@nyglass.com
Best Price Guarantee
Find a better price up to 7 days after your purchase and we'll match it.