Knockaround Fort Knocks Frosted Grey Sunglasses, Polarized Green Moonshine Lenses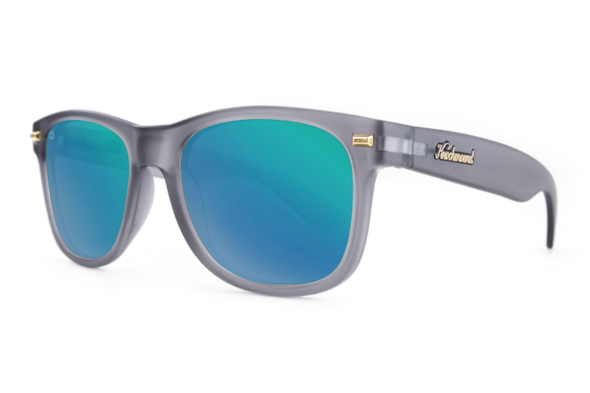 $14.99 $30.00
Free Shipping & Free Returns
Our new Fort Knocks embody the classic design, strength, and color that has become synonymous with Knockaround. Inspired by the United States Bullion Depository in Fort Knox, Kentucky, the injection-molded frames feature recessed gold bar and gold Knockaround logo detailing with hidden spring hinges. These high quality, form-fitting frames make for a comfortable and durable fit.

Polarized lenses
UV400 protection
FDA approved, impact resistant lenses with laser etch logo detail
Frosted finish
Custom print microfiber protective pouch included
Free Shipping & Easy Returns
Free 1-4 Day Shipping. Processing times vary by item.
We've got your back
Chat us or email ask@nyglass.com
Best Price Guarantee
Find a better price up to 7 days after your purchase and we'll match it.