Flying Fisherman Falcon Bifocal Reader 7302BIF Black Sunglasses, Amber Lenses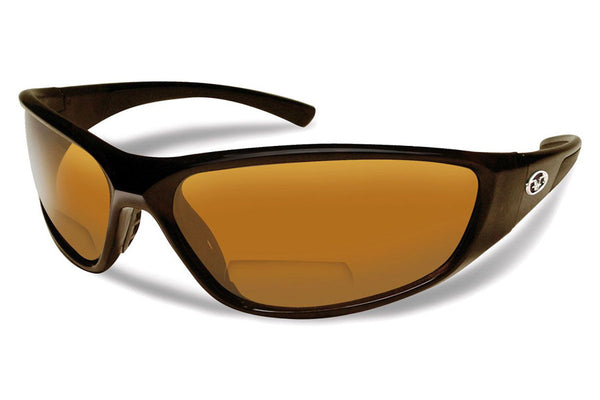 $44.99 $89.95
Free Shipping & Free Returns
Wraparound frames feature bifocal magnifying lenses that eliminate the need for switching between sunglasses and reading glasses. Wide temples block side glare, and non-slip nose pads prevent them from slipping. Ideal For Tying Knots and Reading Charts with Magnifiers That Are Out of the Way Until Needed. Polarized Polycarbonate RhinoLenses are Shatterproof, Eliminate Glare, Enhance Depth and Clarity, and Reduce Eye Fatigue. AcuTint Lens Coloring System Adds Color Contrast Without Distorting Natural Colors, Allowing You To See More Clearly. 100 percent Protection From Harmful UVA and UVB Rays. Includes Microfiber Case, and 1 Year Warranty.
Measurements:
FRAME:

TR-90

LENS:

8 BASE, 66mm

WEIGHT: 0

.9ozs

POWER:

+1.5 to +2.5
Free Shipping & Easy Returns
Free 1-4 Day Shipping. Processing times vary by item.
We've got your back
Chat us or email ask@nyglass.com
Best Price Guarantee
Find a better price up to 7 days after your purchase and we'll match it.