Alexander McQueen AM0137SA Black Sunglasses / Grey Lenses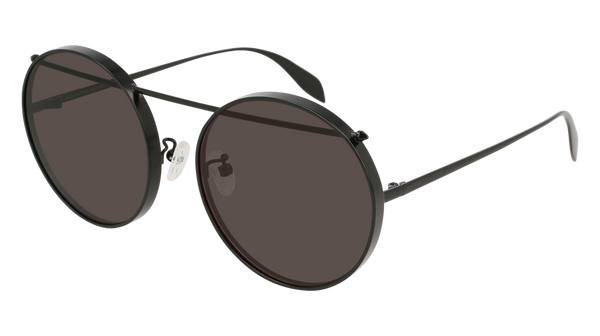 $234.99 $470.00
Free Shipping & Free Returns
PRODUCT DESCRIPTION
Unisex round shape with the lenses inserted inside 5mm wide metal rims. Metal bar applied on the front recalling the famous detail: the Piercing with a rivet on each side.
This style is available in 4 colors with Zeiss lenses. On the gradient versions of the lenses, the colors are put in reverse: the lighter tones on top and the darker ones on the bottom.
Finely lasered Alexander McQueen logo without colors before galvanic treatment on both temples.
TECHNICAL CHARACTERISTICS
Fitting: Asian
Size: 60mm - 19mm - 145mm
Free Shipping & Easy Returns
Free 1-4 Day Shipping. Processing times vary by item.
We've got your back
Chat us or email ask@nyglass.com
Best Price Guarantee
Find a better price up to 7 days after your purchase and we'll match it.